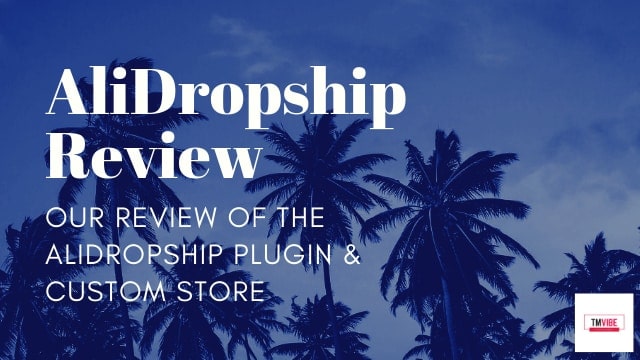 Within this AliDropship review article, I will be discussing the AliDropship plugin for WordPress, and reviewing exactly what features and benefits can be gained from using this with your online drop shipping store.
What is AliDropship?
AliDropship is a plugin developed by Yaros, which was designed to help drop ship store owners organise and manage their inventory and orders effectively, with minimal effort.
Two types of AliDropship Plugin
The plugin itself comes in two versions, AliDropship Original Plugin & AliDropship Woo Plugin, both of which integrate with the WordPress CMS, but the AliDropship Woo plugin is specifically designed to only be integrated with Woo-commerce WordPress themes.
The AliDropship Original Plugin is only compatible with Built-In Themes, you can see these all on the AliDropship themes page.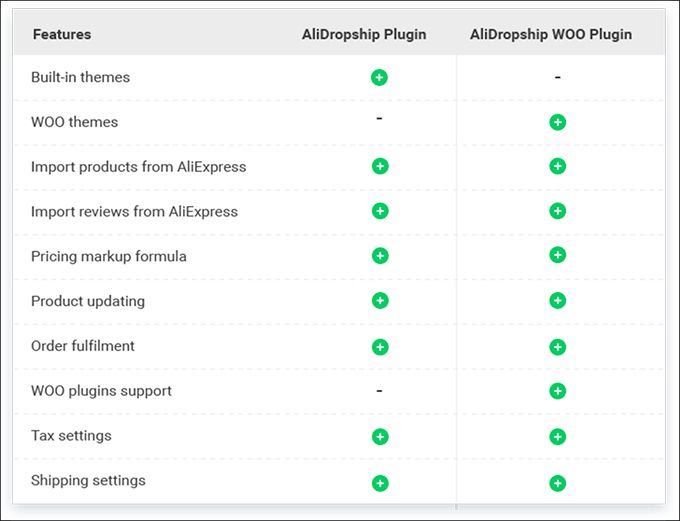 Main Features & Benefits
There are many benefits & features to using a plugin such as AliDropship to streamline your drop shipping activities, these include:
Import feature — Any product featured on AliExpress can be imported with a click of a button, making for quick and simple creation of a store. This means that you don't have to spend time painstakingly copying information and images over, instead, the plugin automatically imports all aspects of an AliExpress product page. Your imported listings can then be edited and further modified, allowing you to change title, descriptions, photos, etc, for store personalization.
Automated Price Markup — Similar to any business, one of the biggest reasons why most drop shipping stores fail is because they simply don't make a profit, why? Well this can be due to a number of reasons, but one being that they begin to make a loss on products when they're not agile enough to realise their supplier has changed theirs. With increased costs on your end, you need to be able to react instantly to prevent loss of profit. The AliDropship plugin allows you to set a pricing markup via a %, meaning that as your suppliers costs change, your costs change in relation. The plugin will check your suppliers costs every day if you specify. Not only this, but if the supplier runs out of stock or stops selling the product entirely, the listing on your own dropshipping store will match this, meaning that you aren't selling anything that you cannot get stock of immediately.
Currency Conversions — The AliDropship plugin allows you to show different prices to users different IP locations, why is this useful? Well, let's say you wanted to take advantage of psychological principles to encourage your visitors to buy such as the $7.99 cent rule, i.e not rounding up to the nearest dollar. Well if this price was directly converted for a UK resident it would be around £6.24, which does not take advantage of this psychological principle. Therefore having control of pricing based on geographical location is a useful feature!
Shipping Options — This plugin allows you to set shipping options on a product by product basis. This is important as different products will cost different amounts to send, not only due to size and weight, but also due to the destination. Therefore, having a plugin with this feature is crucial to secure your profitability.
Payment — For a successful store, you need a frictionless purchasing process, yes that's a process that requires the minimum amount of effort for your potential customer to complete, therefore you need a payment gateway, or even multiple payment gateways for your customer to choose from. The AliDropship plugin offers access to the following payment gateways, supporting Paypal (& Paypal one-click purchase), 2Checkout, PayU and Stripe.
Abandoned Cart : For visitors who have provided contact information, if they abandon cart at the checkout, AliDropship has a feature to set up automated emails which can be sent to the visitor, with the aim to entice them to come back and complete the transaction, this is an ideal time to send them a coupon code offering 10% off to give them an offer they simply cannot refuse.
AliExpress Cashback : The AliDropship plugin allows you to claim up to 12% cashback on your stock purchases at AliExpress, for more information refer to the AliDropship Cashback Information page, however, you can essentially sign up (for free) for the AliExpress affiliate scheme, and when you recieve your unique affiliate code, AliDropship has an area to input this code, so whenever you make an order, you can claim up to 12% of your money back, as a referral fee… Win, win!
Finally, this has to be one of the best features of AliDropship… The One-Click Automated Ordering System
Automated Ordering System (One-Click) — This is where the paradox begins, your drop ship store begins to get busy, and ironically despite it being a drop shipping store, you're now busy too! Well, isn't the reason why you started a drop shipping store for more free time! Well, the AliDropship plugin has your back here, as it features a one-click place order button, which transfers all of the data inputed within each of the orders you have into aliexpress, where the orders are processed automatically… Incredible right! Meaning that all you need time for is the click of a button.
AliDropship Plugin Review : Price & Discount Code
Well I hope that I've been able to communicate the value of the plugin for ease of running a successful drop shipping store. If you have any questions about it please leave a comment and I'll get back to you as soon as possible.
As for the price of the AliDropship plugin, it's normally $89.99, however, by purchasing through this discount link, you will be able to gain a 25% discount, getting the plugin for lifetime use, with no additional fees, at $66, a very small cost to setup an automated drop shipping store.
Summary
Reviewer
Review Date
Reviewed Item
Author Rating